Anzeige
Rochester-Bern Executive MBA (EMBA)
Organisation:

Typ:

Part-time

Certificate:

Executive Master of Business Administration (EMBA)

Duration:

16 month

Certificate:

Master of Business Administration (MBA)

Duration:

16 month

City, country:

Thun, Bern area, Switzerland

Programme
The Rochester-Bern Executive MBA allows participants to earn an
international MBA degree
from an accredited, leading U.S. business school (University of Rochester) as well as a
national EMBA degree
from a distinguished Swiss university (University of Bern).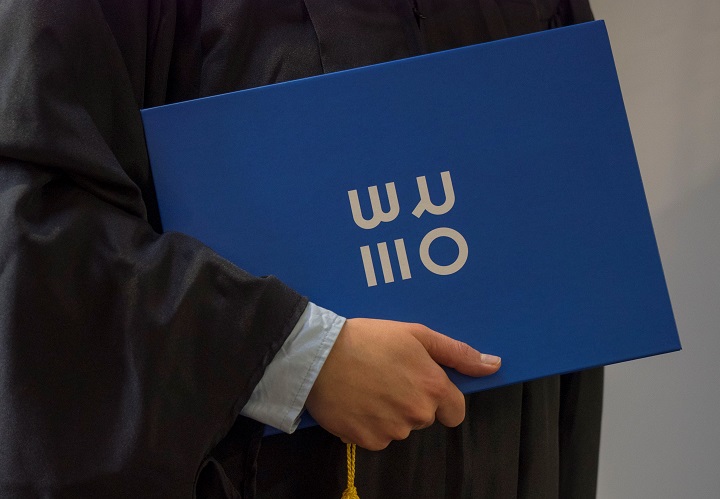 Prof. Dr. Petra Joerg
CEO
Target audience
Candidates are
mid or senior-level managers
with the potential for taking on increased responsibilities within their organizations. They have an academic or equivalent educational background and several years of
management experience
. Within their positions, they have demonstrated
leadership and team qualities
, are able to set priorities, and are fluent in English.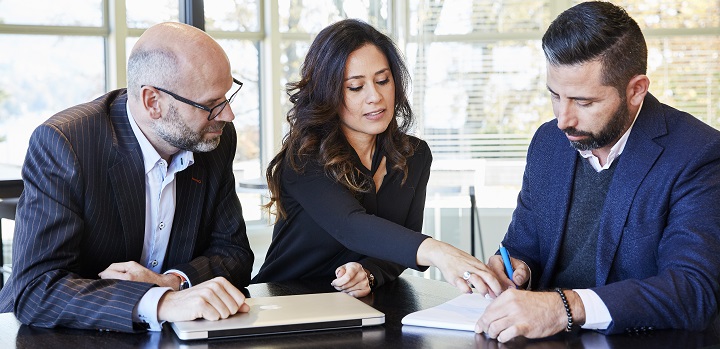 Emphasis/Curriculum
The program begins in February or October and takes 16 months. Participants meet biweekly in Switzerland on Fridays and Saturdays from February to July. In September, there is an intense four-week summer session at the Simon School in Rochester (U.S.). From October to February of the following year, participants meet in Switzerland every three weeks for three-day blocks (Thurs – Sat). They can choose between two international trips of one week (either in the 1st year or the 2nd year). 

The part-time format of the program is designed for executives who do not want to interrupt a successful career and need a schedule which is compatible with their business responsibilities. All courses are taught in English.


Rochester-Bern builds on an open architecture and works with
outstanding professors
from well-known Business Schools world-wide who combine
impressive achievements in academia
with
extensive business experience and didactic excellence
.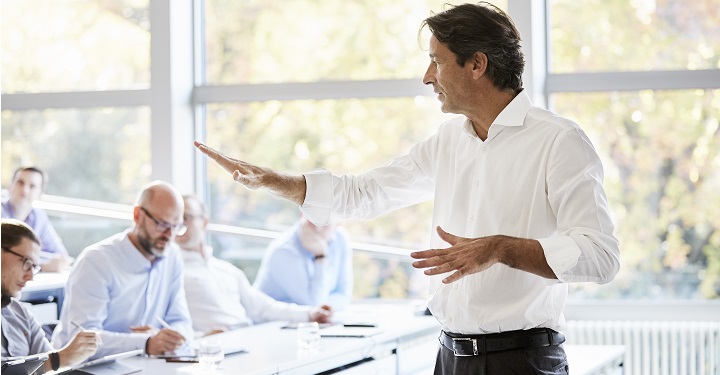 Practical relevance
The general management program provides a holistic understanding of all aspects of business and the interconnections between them; courses are well-integrated and grounded in economic principles. Throughout the program, participants develop their personality and leadership skills.

Venues:
Thun, Switzerland (most courses)
Rochester, U.S. (four-week block)
International trip (one-week block)
Admission/Entrance requirements
Program Fees: CHF 75,000
This includes tuition, all required books/materials, online assessment and two follow-up coaching sessions, cooperation with an alumni mentor, lunches and refreshments on regular class days in Switzerland, accommodation and some meals during mandatory educational trips to Rochester and one international trip, matriculation and exam fees as well as graduation.
Languages
| | |
| --- | --- |
| Language(s) of instruction: | English |
| Going abroad: | obligatory |
4 weeks summer session at the Simon School in Rochester (U.S.)
1 international study week (rotating countries in Asia)
Trips to e.g. Israel, India, South Africa (optional)
Information material
Order information material from Rochester-Bern Executive Programs. The given data is transmitted only to this educational provider and, of course, not given to a third party.

Organisation
Rochester-Bern Executive Programs is a foundation based on the longstanding cooperation between the Simon Business School at the University of Rochester (New York State, U.S.) and the Institut für Finanzmanagement of the University of Bern (Switzerland). The collaboration started with the Rochester-Bern Executive MBA in 1994 and has been extended to company-specific programs and seminars. Clients include companies such as SBB, Berner Kantonalbank, Fresenius Medical Care and UBS Wealth Management. Degree courses as for example the CAS Board of Directors or further education in Banking and Finance. Since 1966, the Simon Business School is accredited AACSB International (Association to Advance Collegiate Schools of Business).


University of Rochester
The University of Rochester is one of the leading private universities in the United States. Its faculty and alumni have included twelve Nobel Prize and thirteen Pulitzer Prize winners. The Simon Business School is one of the seven schools that make up the University of Rochester. It looks back on over
50 years of experience
in the Executive MBA market.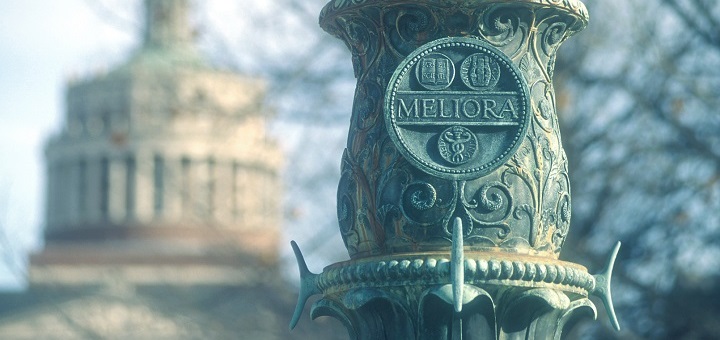 University of Bern
The University of Bern is one of ten universities in Switzerland and has a distinguished reputation in economics. The cooperation with the University of Rochester goes back to the early 1970s. As of 1995, the Universität Bern has been – thanks to the cooperation with Rochester-Bern – the only Swiss university to offer a U.S. MBA degree in Switzerland.
Studying in Thun
Thun & Bern, Switzerland
In Switzerland, classes are held at the Hotel Seepark in Thun or in the main building of the University of Bern over a period of 16 months.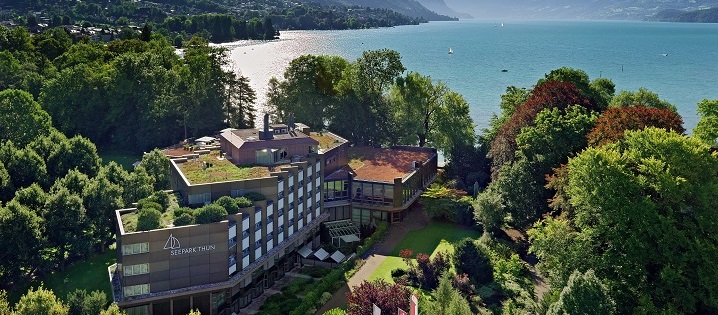 Rochester, USA
In the United States, you will spend four intense course weeks at the University of Rochester as a full-time student.
International Trip
In an intense study week abroad (rotating countries, e.g. China), you will enhance your knowledge of Asian ways of doing business filled with company visits and presentations by faculty, executives, and expats.
Course guidance
Contact
Rochester-Bern Executive Programs