Anzeige
Masterstudienrichtung Tourism and Change
Organisation:

Typ:

Part-time

Certificate:

Master of Science (M.Sc.)

Duration:

3 semester(s)

City, country:

Chur, Ostschweiz, Switzerland

Programme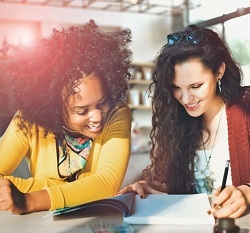 Digital transformation, continuous change and ever-shorter innovation cycles present tourism companies and tourism organisations with complex and demanding challenges. These challenges have a considerable impact on the necessary skills and knowledge required by successful tourism managers: they need to think strategically in order to be able to respond to changes in the tourism industry and to initiate change processes; they need to think as socially conscious entrepreneurs and be open-minded. The Master Tourism and Change at the University of Applied Sciences of the Grisons has responded to these challenges and offers an innovative study programme incorporating general management and tourism specific modules. Prepare yourself for leadership positions in the tourism and service industries.
Dr. Jan Mosedale
Director of Studies
Target audience
The tourism industry is subject to a pronounced dynamics of change, which requires strategic thinking and the utmost professionalism at all levels. Required are graduates who not only have profound knowledge in their respective fields, but who understand tourism in an international context and are able to devise appropriate strategies for the future.
The Major Tourism and Change provides this expertise and thus prepares graduates for the tourism labour market, either as responsible employees at middle management level in larger tourism businesses or as consultants. As a graduate of the Major Tourism and Change, you will also have the necessary strategic knowledge in tourism to assess the potential of tourism, for example in destination management or regional development, and to be able to harness its impacts.
The interdisciplinary approach of the Master Tourism and Change opens up a broad range of employment opportunities for graduates in destination management, tour operation, hotel management, tourism marketing and public relations and consultancy but some graduates also focus on the business administration part of the programme to gain employment outside of the tourism sector.
Our recent graduates are doing these jobs
Chief administrative officer, small tour operator in South America
Assistant to the Executive Board, regional tourism organisation, Switzerland
Account manager, global construction technology company
Consultant, market entry of a travel agent from Switzerland into Germany
Buyer and business development manager, wholesale trade company, Switzerland
Hotel reservations executive, wholesale tour operator, Romania
Hotel manager, Switzerland
Graduate programme Marriott Hotel, near London
Manager PR an communications, regional tourism organisation, Germany
Alumni director at a tourism school, Switzerland
Project leader mountain bike infrastructure, destination in Switzerland
Management and marketing consultant, specialist for risk management, consultancy in Switzerland
Emphasis/Curriculum
The study programme combines knowledge in business administration, research methods and is supplemented by specific tourism modules. The research methods modules are offered in the first semester, as they form the basis for the following consultancy and research projects. The tourism modules (International Tourism Management; Strategic Innovation Management; Sustainability) are offered across the three semesters and thus create the necessary professional identification at an early stage. The general management basics (stakeholder management, organisational development, employee management) form an important part of the interdisciplinary study in the first three semesters. In addition to content, the focus is on developing your personal and social skills, especially strategic, decision-making and project management skills.

Finally, the master thesis provides you with the opportunity to create a distinctive profile and allows you to strategically position yourself for management level positions. The current master thesis brochure (in German/English) gives you an impression of possible topics for your thesis.

Are you working for a company and would like to commission a master thesis or consultantcy project? Find out about the possibilities.
Practical relevance
The teaching at the University of Applied Sciences of the Grisons is research-led. This means that our lecturers, assistant lecturers and academic staff are also involved in a number of research and consultancy projects at the Institute for Tourism and Leisure. Because we collaborate closely with companies in the tourism and leisure industry, we are aware of the latest challenges facing the industry and are able to come up with groundbreaking solutions.
Admission/Entrance requirements
Admission requirements
You must meet the following requirements for admission to the Master of Science in Business Administration with Major in Tourism and Change at the University of Applied Sciences of the Grisons. Please contact us if you have any questions about the admission requirements. We will be happy to help you.
Do you have one of the following diplomas?
A bachelor's degree or equivalent diploma in tourism or other related subject from a university or university of applied sciences
Do you have a good knowledge of English and fulfil one of the following conditions?
Certificate that proves you have a good knowledge of the English language
Previous studies undertaken in English
English is your mother tongue
Tuition fees
There is a one-off enrolment fee of CHF 300, which is deducted from the tuition fee for the first semester. If you do not take up the offer of a place on the programme, the enrolment fee will be forfeited.
The tuition fee per semester is CHF 960 for students with Swiss citizenship or the Principality of Liechtenstein citizenship. The tuition fee per semester for all other students is CHF 1,550.
Foreign students who have resided in Switzerland for at least two years before the start of their studies and who are financially independent and not in education may be able to benefit from the reduced tuition fee of CHF 960. The reduced tuition fee has to be reviewed and approved by the University of Applied Sciences of the Grisons on the basis of documentation provided by the students.
Students not from Switzerland, the Principality of Liechtenstein, the European Union or the European Free Trade Association are charged a deposit of CHF 2,700.
The tuition fees do not include textbooks, travel, food or accommodation in connection with field trips, multiday seminars and the bachelor thesis.
You will need a suitably powerful laptop (Windows recommended).Place of study
The taught modules of the study programme are held in Chur, Switzerland. Individual events may take place in other locations and will be communicated in good time.
Semester abroad
An international exchange may prove an asset for your personal development. Analyse tourism in a different and international context and learn a new language at the same time. We maintain a network of universities worldwide and can help you organise a semester abroad with our partners.
Duration of study programme
The master's degree programme takes three semesters and can be extended individually up to eight semesters. Non-EU students with a student visa are not eligible for part-time studies. An academic year consists of two semesters lasting 14 weeks each and three examination weeks. In addition, examination weeks and single block weeks with no lectures take place which typically last from Monday to Friday.
You can find exact dates and details in the academic calendar.
Days of classes
The programme starts with an introductory, two-day kick-off event. The curriculum is structured into separate modules that may take place as weekly lessons or in a block of lessons, usually only on Thursdays, Fridays and Saturday mornings. Lessons are held between 9.45 a.m. and 4.45 p.m.
Languages
| | |
| --- | --- |
| Language(s) of instruction: | English |
| Going abroad: | möglich |
An international exchange may prove an asset for your personal development. Analyse tourism in a different and international context and learn a new language at the same time. We maintain a network of universities worldwide and can help you organise a semester abroad with our partners.
Information material
Order information material from Fachhochschule Graubünden. The given data is transmitted only to this educational provider and, of course, not given to a third party.

Organisation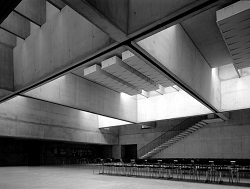 University of Applied Sciences of the Grisons is an innovative and entrepreneurial university of applied sciences with over 2,000 students. It trains people to become responsible and skilled professionals and managers. As a university of applied sciences with strong regional roots, University of Applied Sciences of the Grisons attracts students from beyond the canton and even from outside Switzerland with its welcoming atmosphere. University of Applied Sciences of the Grisons offers a range of bachelor's, master's and further education programmes in Architecture, Civil Engineering, Digital Science, Management, Mobile Robotics, Multimedia Production, Photonics, Service Design and Tourism. It also performs applied research in these disciplines and in doing so contributes to the development of innovations, knowledge and solutions for society. University of Applied Sciences of the Grisons has been part of the University of Applied Sciences of Eastern Switzerland (FHO) since 2000. Following the Federal Council's recognition of University of Applied Sciences of the Grisons's qualification for financial support, it will become Switzerland's eighth public university of applied sciences from 1 January 2020. University of Applied Sciences of the Grisons's history dates back to 1963 with the foundation of the 'Abendtechnikum Chur', a technical college of evening courses. 
Studying in Chur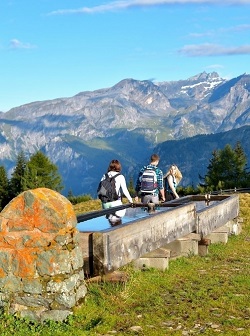 Lust auf Bergzauber oder pulsierendes Stadtleben? Die Alpenstadt Chur bietet beides. Malerische Gassen und schneebedeckte Berge, moderne Einkaufszentren und unverfälschte Natur. Chur ist eben einfach die Alpenstadt. Voller urbaner Lebenslust, inmitten einer alpinen Zauberwelt.
Chur ist die Hauptstadt des Kantons Graubünden, der grössten Ferienregion in der Schweiz. Weltweit bekannte Ferienorte wie Arosa, Davos Klosters, Flims Laax Falera, Lenzerheide und St. Moritz befinden sich in unmittelbarer Nähe zu Chur und sind schnell zu erreichen. Als einzige Stadt der Schweiz besitzt Chur mit Brambrüesch ein eigenes Sommer- und Wintersportgebiet.


An der FH Graubünden gibt es verschiedene Vereinigungen von und für Studierende, wo Sie neue Leute kennenlernen, sich über das Studium austauschen oder an diversen gesellschaftlichen sowie sportlichen Events teilnehmen können. Zudem bietet das Hochschulsport-Programm der FH GRaubünden ein breites Angebot an Kursen und Aktivitäten, bei denen Sie die sportliche Seite von Chur – wie z.B. die Kletterhalle mit Outdoorkletterbereich – entdecken können.


Chur ist mit öffentlichen und privaten Verkehrsmitteln gut erschlossen. Es bestehen regelmässige Bahn- oder Busverbindungen nach Zürich, St. Gallen und in die Bündner Haupttäler.
Course guidance
Contact
Fachhochschule Graubünden
Phone:

Fax:

+41 (0)81 286 24 00

E-Mail:

Web: