Anzeige
MAS in European and Chinese Business Management
Organisation:

Typ:

Full-time and Part-Time

Certificate:

Master of Advanced Studies (MAS)

Duration:

1 year(s)

Certificate:

Master of Advanced Studies (MAS)

Duration:

2 year(s)

City, country:

Zürich, Zurich area, Switzerland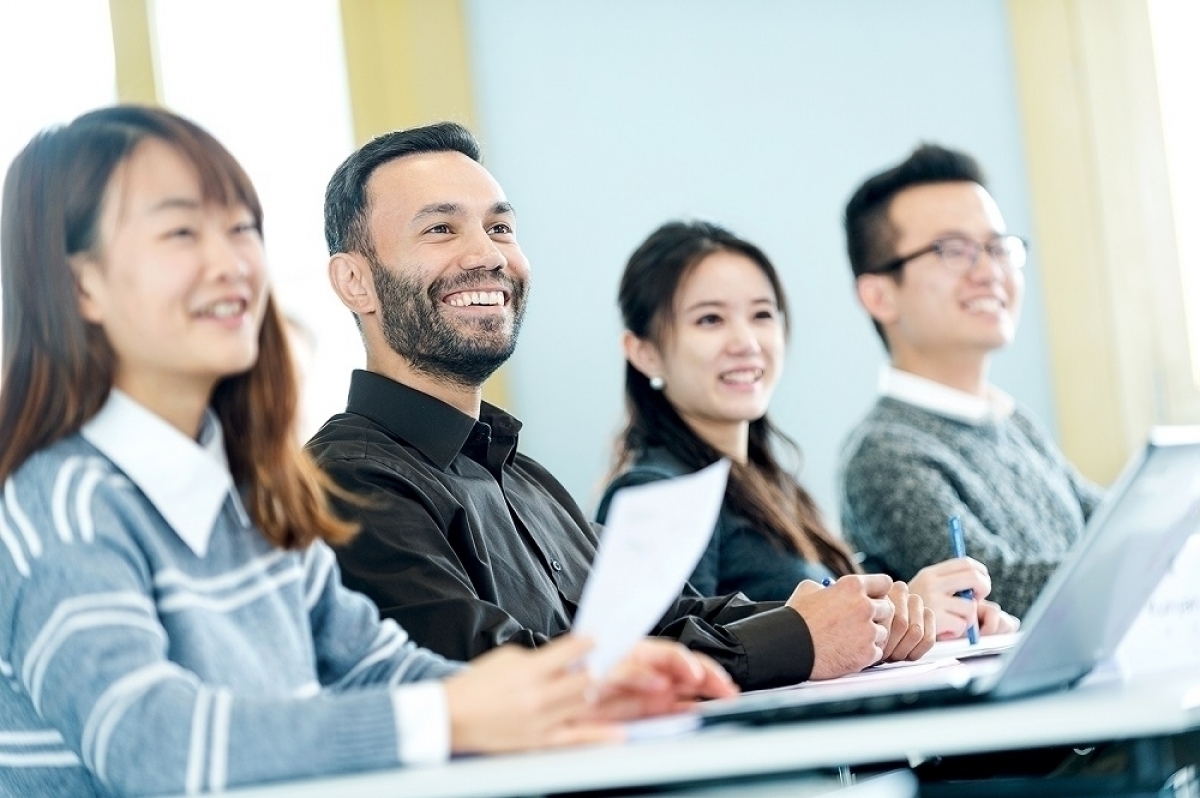 Programme
The
Master of Advanced Studies (MAS) in European and Chinese Business Management
is a top-level post-graduate study program. In light of China's emergence into the central stage of world affairs and the growing importance of cooperation between China and Europe from a socio-economic development perspective, business leaders and managers who work in the context of either continent need to have profound interdisciplinary know-how and strong intercultural competences.
This MAS program offers both advanced theoretical knowledge and hands-on skills in international management. Students with high career ambitions and promising managerial potentials from around the world study in an intellectually challenging and inspiring environment. Courses are taught in English by an international faculty with lecturers from world renowned universities and business schools. Guest lectures contribute to the learning of applied knowledge.
Target audience
The program is designed for university graduates and undergraduates aiming at familiarizing themselves with doing business in Europe and doing business in China. Focusing on Europe and China, the program equips participants with applied knowledge of international business management and experiences of working in a diverse cultural environment.
Emphasis/Curriculum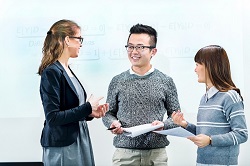 The curriculum consists of 4 modules and lasts 1 year (65 ECTS). In module 1, participants learn about international management in general. Module 2 focusses on regional characteristics of Europe and China. These two modules take part within the first semster. The courses are held weekly, in 2-3 day course blocks (mainly on Monday-Wednesday). The second semester comprises the mandatory internship in an international company, as well as the writing of the MAS thesis.
Module 1 - International Management
Financial Accounting
Marketing and Brand Management
Innovation Management
Macroeconomics, Development Economics and Future Economics Systems
Business Ethics
Social Science Research Design
Personality and Positive Psychology
Leadership and Human Resources Management
Corporate Finance
Strategic Management
Module 2 - Courses on Management with a focus on Europe and China


Focus on Europe
European Business Management, Government and Society
Financial Industry - Money and Banking
Management of European Multinational Corporations
Case Studies on Challenges of European Firms Doing Business in China
Focus on China
Chinese Culture and Enterprise Management
Marketing in China
Negotiation in China: How to get what you want
Chinese Macroeconomics and Policy
Perception of Science and Mindfulness Management
China Goes Global - Cases Studies
Module 3 - Internship
Participants must complete an internship lasting 4 - 6 months in an international company. The internships take place in either Greater China or Europe.

Module 4 - Master Thesis
Students write their Master thesis within the last 2-3 months of the program. The thesis is written in groups of 2-3 students. The research thesis is supervised by the program instructors.

Additional courses
In addition to these four modules, elective courses will be provided which include around 4 seminars on the latest developments in the business world, as well as Business Chinese/German language classes.
Practical relevance
The classroom teaching is complemented by case studies and first hand experiences from practitioners. The state-of-the-art know-how is reinforced through practical training in companies or real business case projects in Europe or China. The hands-on experiences equips course participants with an in-depth understanding of intercultural challenges and the necessary competencies for successful performance in trans-national businesses.


Cross-cultural community
Experience the MAS ECBM's cross-cultural setting first hand! Meet students from all over the world, discuss with lectureres from different nations and universities and build a long-term international network.
Admission/Entrance requirements
Total fees approx.

CHF 30'000
Costs
Tuition fee of CHF 30'000.- includes attendance of all courses and seminars, all course material, exams and degree certificate. Travel and accommodation are not included.


Admission Criteria
Participants must have a Master or Bachelor degree from an accredited university and at least one year's work experience. Applicants must prove that they have the necessary English skills to follow the teaching and to write the final MAS thesis.


Venue
Switzerland and China
Languages
| | |
| --- | --- |
| Language(s) of instruction: | English |
| Going abroad: | erwünscht |
All courses and the final thesis are tought and written in English. During the semester we offer Chinese and German language course on beginner and intermediate level. All students are invited to participate in these elective courses free of charge.
Information material
Order information material from Universität Zürich. The given data is transmitted only to this educational provider and, of course, not given to a third party.
Organisation
The University
The University of Zurich (UZH) with its 26,000 enrolled students is Switzerland's largest university. Founded in the year 1833, UZH was Europe's first university to be established by a democratic political system; today, UZH is one of the foremost universities in the German-speaking world. Made up of seven faculties covering some 100 different subject areas, the University offers a wide variety of Bachelor's, Master's and PhD programs. In addition, UZH's continuing education programs offer excellent learning opportunities.


The Faculty
The program is governed by the Faculty of Business, Economics and Informatics. The Faculty holds a top position internationally. It's achievements in research and teaching are defined by excellence and responsibility. Students and researchers at the Faculty of Econom­ics, Business Administration and Information Technology of the University of Zurich know what awaits them: one of Europe's leading faculties and a city where the quality of life is among the best in the world. Learn, live, achieve. Today, in Zurich – tomorrow, throughout the world.


Studying in Zürich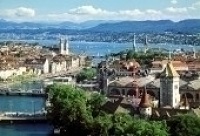 Switzerland has a great deal to offer: cultural diversity, multilingualism, stunning scenery and, of course, its people. There are now approximately 7.7 million people living in Switzerland, speaking four official languages: German, French, Italian and Romansh.
Switzerland tops the overall ranking in The Global Competitiveness Report 2010-2011 released by the World Economic Forum. "Brainforce" is also highly valued, and thanks to an outstanding level of performance, Switzerland took the top spot on the "European Innovation Union Scoreboard 2011".Studying in Zurich means living in Switzerland's vibrant and exciting cultural capital, which is far more than a business and finance centre. Known as the "little big city", Zurich offers all the benefits of city life and at the same time an attractive recreation area with its stunningly beautiful lake and nearby mountains.
Course guidance
Contact
Universität Zürich
European and Chinese Business Management
Phoenixweg 5
8032 Zürich
Switzerland
Map